Potentials In Marketing
February 1997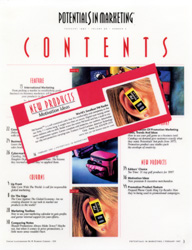 NEW PRODUCTS

Motivation Ideas

World's Smallest FM Radio

FM Sounds is a self-contained radio that fits comfortably and completely in the ear. Only 1 1/2 inches long, it weighs less than an ounce. Digital scan tuning center tunes stations with no drift. Radio scans the entire FM band and has a built-in static suppression system. Comes complete with batteries, ear cushion, detachable ear clip and protective carrying case. Contact: David Carleton, American Technology Corp., Poway, CA; 619/679-2114.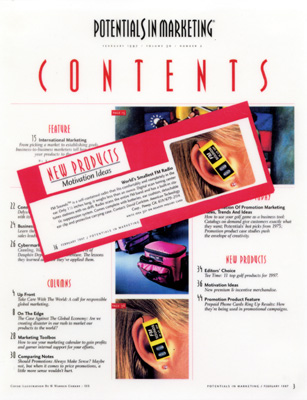 Contact Webmaster
Copyright © 2001-2005 Woody Norris. All rights reserved.
Revised: September 29, 2005