San Diego Daily Transcript
July 27, 1995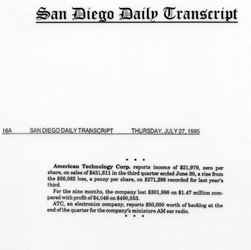 American Technology Corp. reports income of $21,979, zero per share, on sales of $431,611 in the third quarter ended June 30, a rise from the $66,982 loss, a penny per share, on $271,298 recorded for last year's third.

For the nine months, the company lost $301,998 on $1.47 million compared with profit of $4,046 on $490,553.

ATC, an electronics company, reports $50,000 worth of backlog at the end of the quarter for the company's miniature AM ear radio.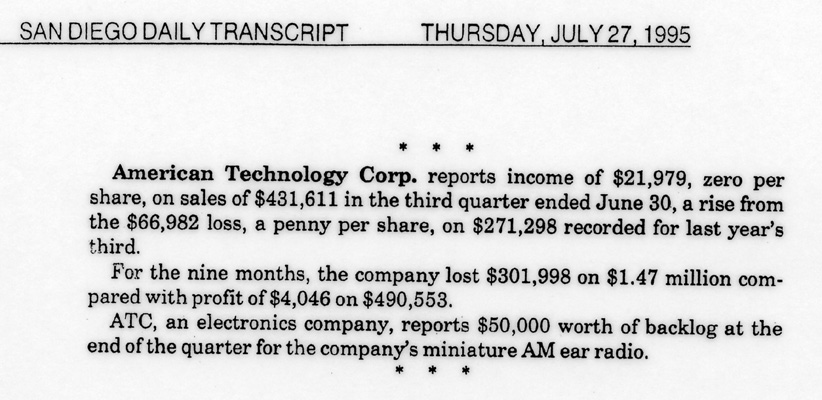 Contact Webmaster
Copyright © 2001-2005 Woody Norris. All rights reserved.
Revised: September 29, 2005