San Diego Union Tribune
January 11, 1997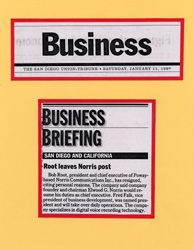 BUSINESS

BUSINESS BRIEFING

SAN DIEGO AND CALIFORNIA

Root leaves Norris post

Bob Root, president and chief executive of Poway-based Norris Communications Inc., has resigned, citing personal reasons. The company said company founder and chairman Elwood G. Norris would resume his duties as chief executive. Fred Falk, vice president of business development, was named president and will take over daily operations. The company specializes in digital voice recording technology.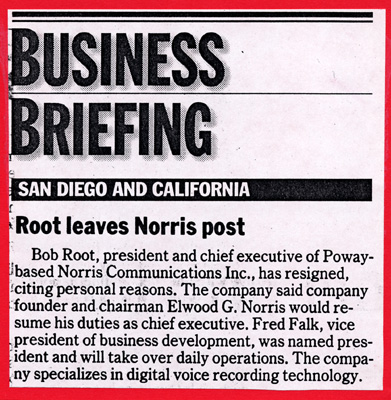 Contact Webmaster
Copyright © 2001-2005 Woody Norris. All rights reserved.
Revised: September 29, 2005