Who Is Woody Norris?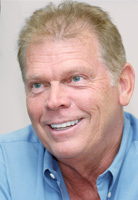 Quite simply, Woody Norris is a visionary, a futurist.

He looks into the future, gathers insights into what will make life better, and applies them to the world of today. He sees things that the rest of us do not.

And, as the future arrives, it finds his inventions and products already in place.
Contact Webmaster
Copyright © 2001-2005 Woody Norris. All rights reserved.
Revised: September 29, 2005